Here in Korea there are number of hypermarkets similar to Wal-Mart back in the States. We went to several over the weekend just to get out of the room.
No idea what these fish are but they look cool.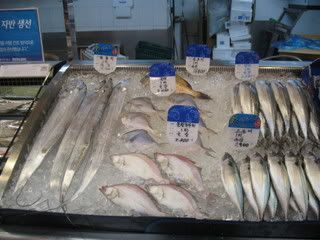 Seafood is a very important part of the Korean diet.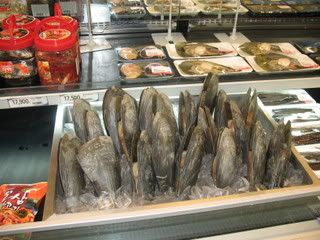 Just a small portion of the seaweed available.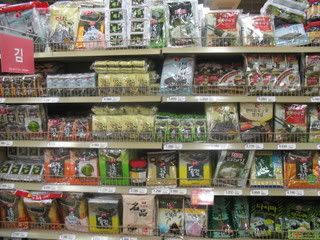 Sweets made from rice flour.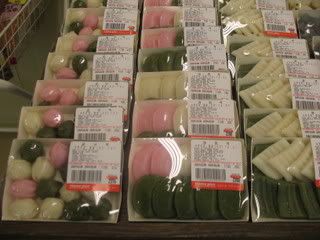 Izzy is adored wherever we go.