Mr. K, The Kids and I looked at fourteen apartments in two days. Thankfully I took pictures at each place because there is no other way we would have been able to tell them apartment after the jet lag. Some were magnificent like the fourth floor apartment with gorgeous high ceilings and an elevator. Some were horrible like the ground floor apartment with the landlord living upstairs. Still others were just mediocre like the second floor apartment with minimal storage space. In the end we chose the one with the fewest compromises. Of course it doesn't hurt that it has the most spectacular walk in closet for a sewing room ever!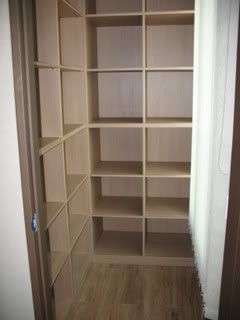 The master bathroom and dressing area is also very pretty.
The kitchen is adequate and does have a dish washer.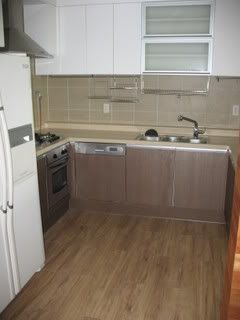 The living room is big enough for Izzy to ride her tricycle in but I'm not sure the downstairs neighbor would appreciate that.