For mother's day we decided to have a little adventure and travel to Suwon Hwaseong (Fortress). My guidebook gives it three stars, a good place to go when the weather is nice (which it was), and a UNESCO World Heritage site. So why not right?
To say it was a disaster might be overreaching just a little. When we got to Suwon we found the signs sparse and confusing. Mr. K. took a lot of wrong turns and got the van into some very tight places. Eventually we did find an entrance got a map and directions and headed off on foot/stroller.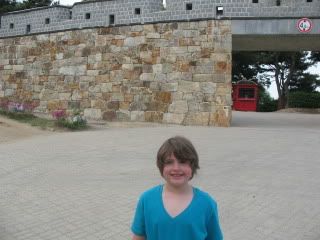 After walking down a steep hill for about half a mile and realizing we had quite a way to go I gave up and sat on a bench to read. (Anyone at all interested in science, biology, medicine, or parasites you must read
Parasite Rex
by Carl Zimmer. It is excellent!)
Twenty minutes later Mr. K. and the kids came huffing and puffing back to my little bench. For reasons unknown they were not allowed on the mini-train to the archery observation. Their purchased tickets were taken away and money was returned. D was upset, Mr. K. was nonplussed and I simply added it to my list of reasons that I'm not in love with this country.
So we hiked back up the hill and decided to go to Papa John's Pizza for dinner. Mr. K. decided to drive around a bit and somehow managed to find two more much larger and ground level entrances to the fortress, but I was so over the whole thing and each time told him to keep driving as I took photos out the window.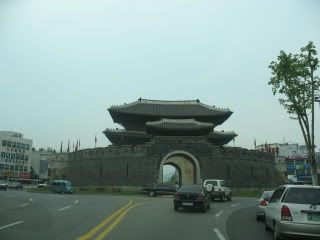 We also spotted an IGA.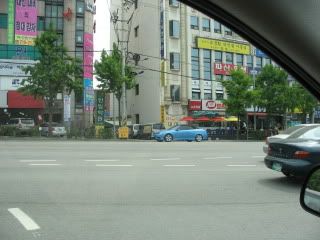 And cars ornamented for weddings in a style similar to the tradition in Turkey.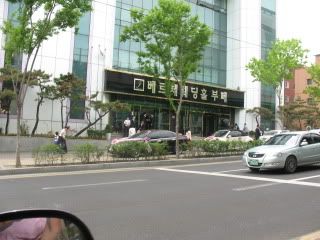 I felt so very American and a bit ridiculous taking photos out of a moving vehicle but sometimes it is necessary to give in to what we are in order to maintain this insane life we lead.
Eventually we came to the pizza place and everyone was happier.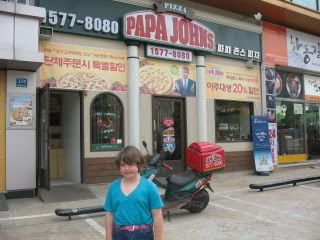 Hilarious (at least to me!) menu item.
Table condiments.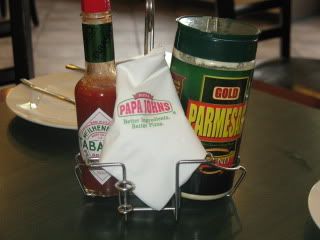 Me with my kids. It was mother's day after all. I made the blouse for myself from
Butterick 5217
.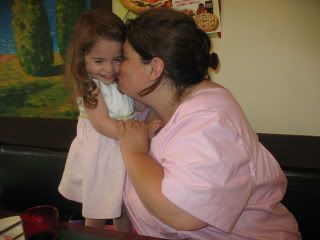 Izzy didn't want to share me.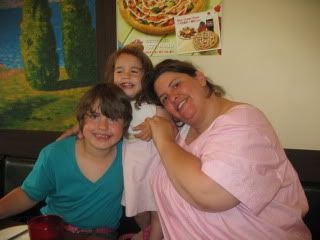 Pizza was perfect, but oddly served with sweet pickles.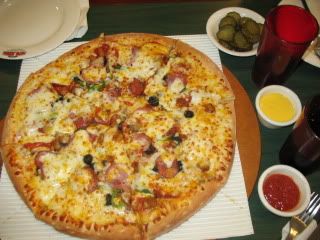 Then on the way home I asked if I could run into Paris Baguette. What a mistake to let me loose in that place! I wanted one of everything.