D has been begging me to make something from this dog fabric for over a month now. Finally I found time and energy to do it.
This was supposed to be the short version of
Simplicity 3546
a Project Runway pattern, but it came out to her knees. D doesn't do dresses so this is now a very complicated perfectly constructed nightgown.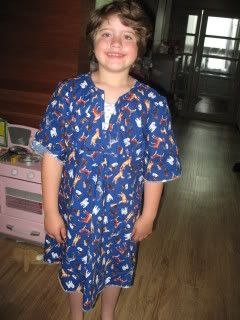 I chose a vintage pattern for Izzy's look thinking that they always run small so I should be fine, but her top turned out a little too big. Shorts are self drafted and a good fit.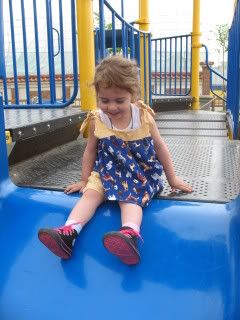 Finally I made D a peasant blouse from this awesome
tutorial
. And self drafted her shorts as well.