April 26 the kids, Mr. K and I went to a strawberry farm with a group from post. It was sponsored and paid for by a local company.
On the way we stopped at rest area with tons of little stalls selling various snacks. After watching this machine I decided to try these donuts.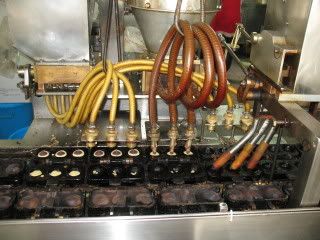 I thought they were filled with chocolate or maybe Nutella. If only! Instead they were filled with bean paste.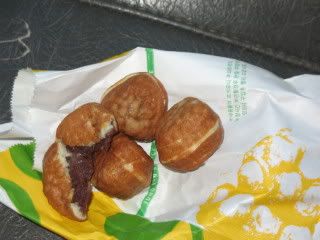 Inside the greenhouse we had a small plastic tray to fill but also were allowed to eat as many strawberries as we wanted while there. They were so delicious.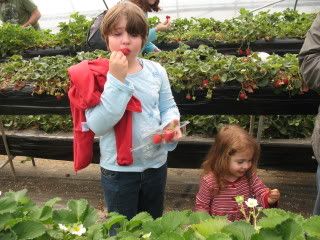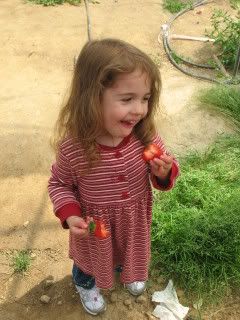 After eating our fill we mashed up pre-picked berries to make jam. Having grown up with jam making and canning it never occurred to me that most people have no idea how things like this are made.
Everyone got a chance to stir as they cooked down.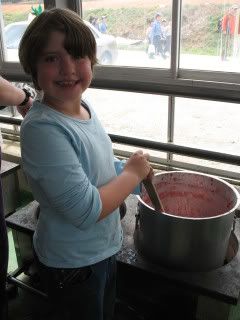 On our way out we were given a bit of rice candy flavored with strawberry of course. This was the first and so far only food I've tried that I have literally had to spit out. The rice flour on the outside mixed with the constancy of the candy just made me gag.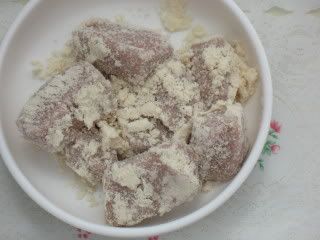 After a long and winding journey through the hills we came to a small folk village. We saw how fresh tofu is made and finally at 2:30 were served a fabulous traditional Korean meal. The fresh tofu was amazing, and the fried lotus roots were divine.
We had a guided tour through the folk village. No idea what this is but Defne wanted me to take the picture.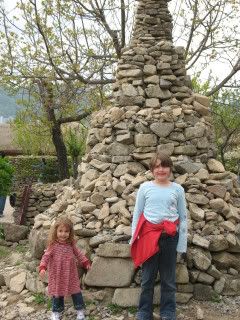 I really like this photo of Izzy taken in the courtyard of a private home we were allowed to view.
Example of visual
pareidolia
.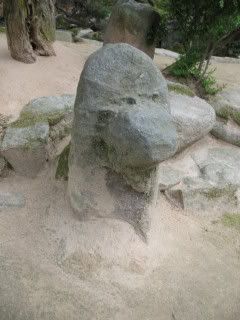 Our friends got to dress up in traditional Korean wedding clothes. It was their anniversary two days later.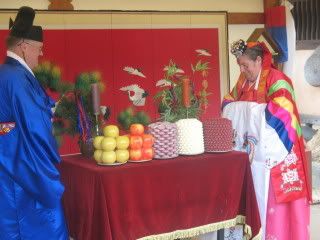 Mr. K tried tight-rope walking.
At the end of the day we were all tired and happy.