Sewing is by far my most expensive hobby, but I've been very spoiled living here in Korea because the fabric prices are so cheap if you know where to look! Monday July 6 Mr. K. dropped two fellow sewing ladies and me off at the local train station and we boarded the semi-fast train to Seoul. Unfortunately, we had to get off at the mid-way point because there was an accident on the line. We had to transfer to the metro which meant standing for the next hour and not getting to Seoul until 11am. We had a blast anyway!
This is just one of the buildings that house all sorts of fabric and notions.
Trying to decide which thread to buy was not easy!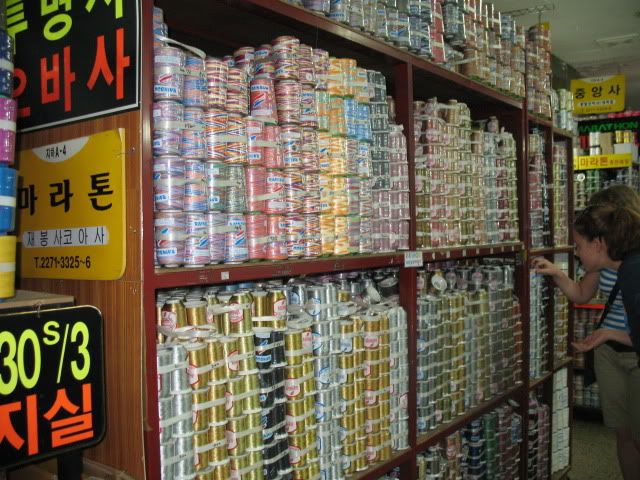 I wanted to hijack this truck.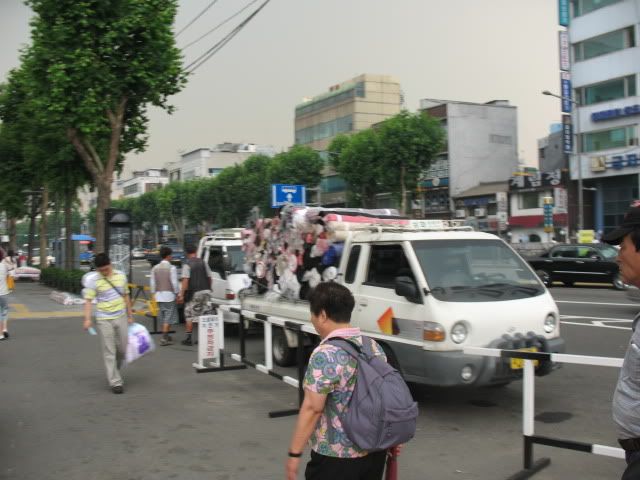 These zippers looked so pretty to me.
Some of the cute crafty things.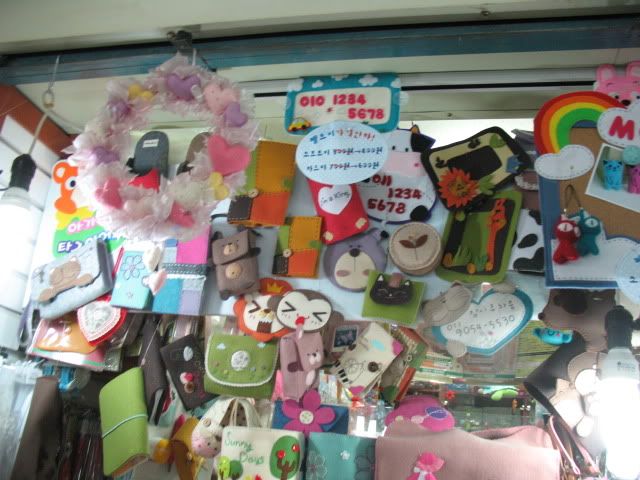 Have to make a purse or two like this.
Mr. K. thought I bought too little. So I'm already planning another trip.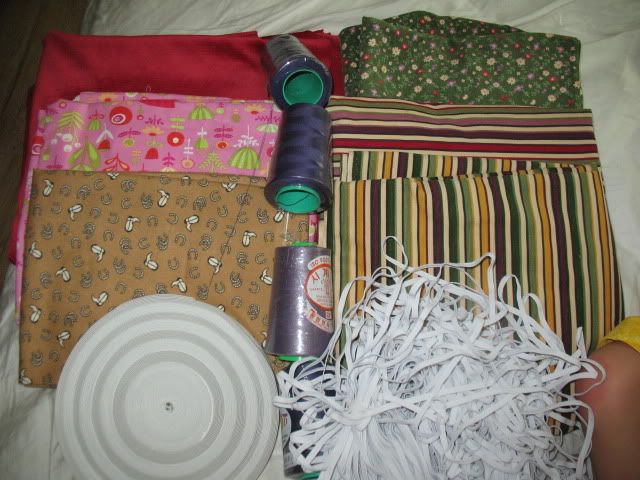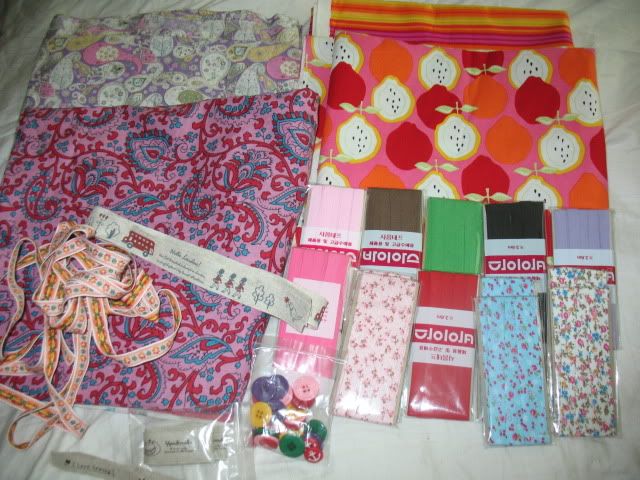 Isn't this twill tape adorable?