A very nice gentleman runs our post playgroup on a volunteer basis. He does story hour every week singing and reading with gusto. Once or twice a month he organizes trips (like the zoo yesterday) for those of us with kids. He is very welcoming and doesn't think it at all odd that I bring my 8 year old to all these things. He's also a stay at home dad to his 3 year old son. His wife is our pediatrician and is now about 3 months along with their second child. At story hour each week he reads The Very Hungry Caterpillar so when I found this fabric I knew it was perfect for them. I made these for the kiddos to say thanks for all the hard work.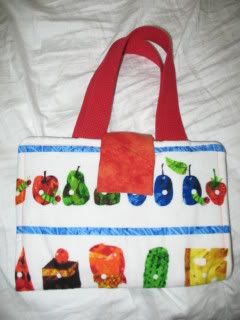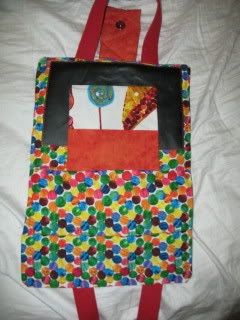 Crayon case still needs filling. Its a pattern I got from FlipSkipJump on Hyena Cart.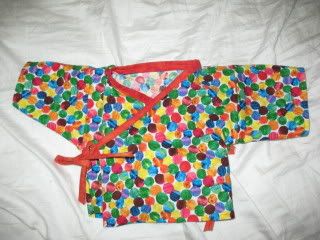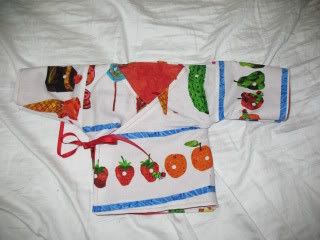 Kimonos are from Heather Ross's Weekend Sewing and my first project from that book. I made one lined because I felt the white fabric was very thin.