On Tuesday the Kids and I went with the garrison playgroup on a field trip to the local arboretum. It was maybe a week or two early but there were some nice things to see and it is a gorgeous place to walk around. Hopefully we'll get to go back again mid-April.
Defne and friend near an ornamental peacock.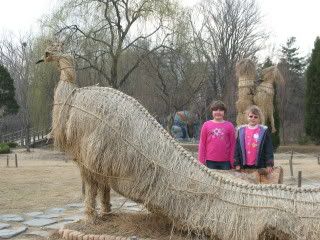 Perhaps, our only chance to see azaleas in South Korea, in the tropical green house.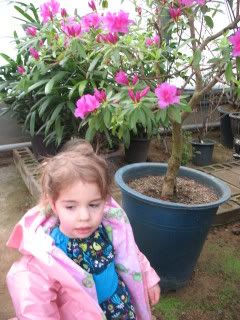 Deniz beside one of the many ornamental pools. I made her coat and blouse.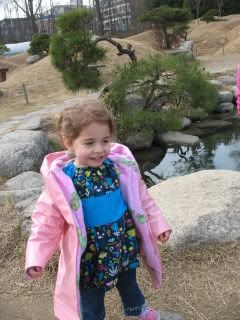 Defne and friends near one of the few trees currently in bloom.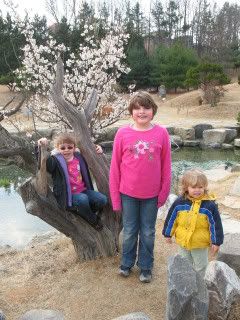 See spring is near!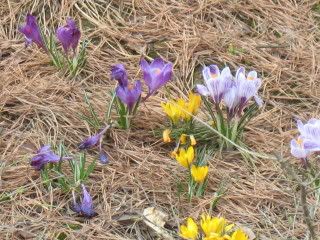 Funny little squirrel.