I have been loving the food here in Korea way more than I ever thought I would. Mr. K the kids and I eat out at least twice a week. Pork, beef, chicken, seafood, it is always delicious.
Our friend Greg has been helping us out by taking us to great restaurants and reading the menu for us. We are going to miss him tremendously when he leaves next week.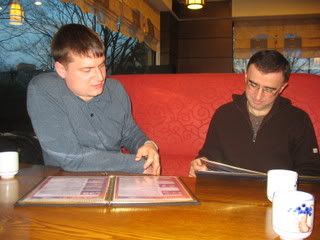 D's favorite is dumplings.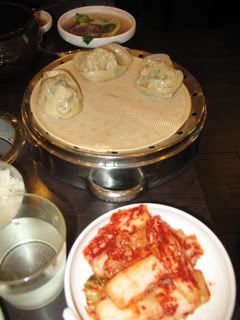 Izzy's favorite is soup.
This is a soup that you cook yourself at the table.
D is really getting good with chopsticks.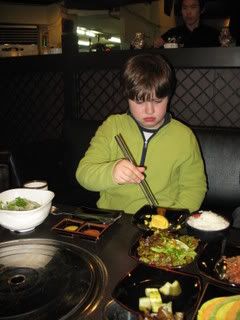 This mixed dish comes to the table already cooked but stays hot over a burner.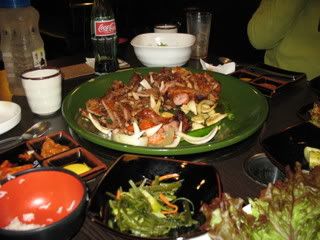 I love how everything is immaculately presented.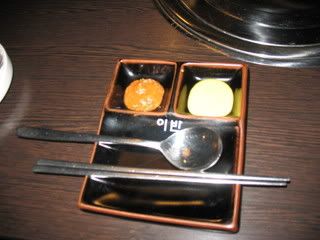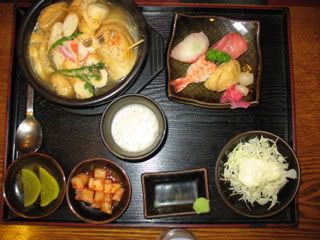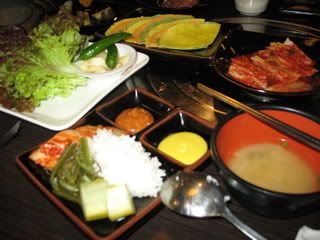 And if I want a taste of home it isn't hard to find.