We attended a Hail and Farewell dinner last Friday night at a buffet restaurant. It was a mix of Korean, Japanese,Chinese, and Western. Wasn't the best food we've had since arriving but I knew you'd all like to see photos.
Izzy gets a little shy at these kind of things.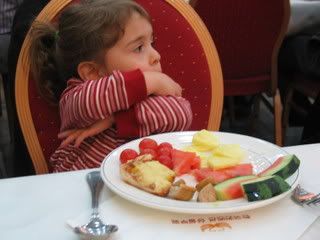 The little bamboo box contained really yummy rice.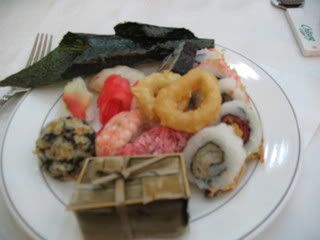 Sweet and sour soup etc.
No idea what any of these are LOL.
Various raw fish.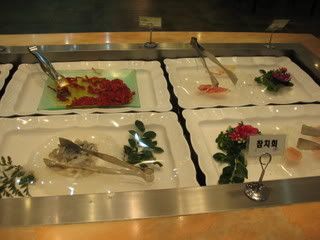 And lots more.