Woot! Our household goods arrived on what was the first springlike day of the year yesterday. And yes the house is a wreck, and yes I am complaining about my kitchen cabinets and lack thereof, but I am so happy to have a few essentials back after eight long weeks. Best of all perhaps is that Deniz's potty is here and she actually made pee-pee in it twice today! Hurray! Fingers crossed she'll be out of diapers soon.
The truck with our crates. We were over our weight limit by 1000 pounds. Oops!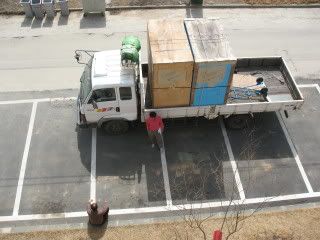 Elevator truck. They loaded the goods on this and shot them up to our balcony.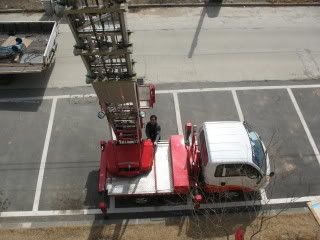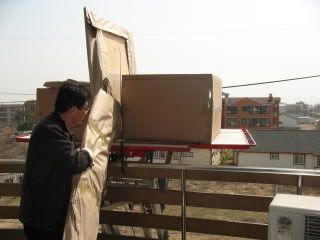 And just a small portion of the mess.