The sewing forum that I hang out on,
Sewing Mamas
is having a vintage pattern sewing contest. I love to sew from patterns found at thrift stores and yard sales so this was the perfect first contest for me to enter.
I used McCall's 5914, Child's Sports Separates from 1961. It was designed by Helen Lee, marked as a size 2, and originally cost 50 cents.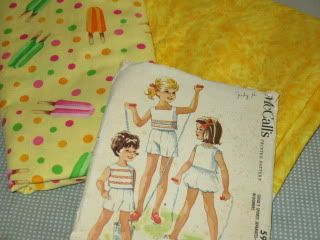 I picked up the popsicle fabric with no particular project in mind but the yellow was supposed to be in a quilt I'm working on but I went with blue instead.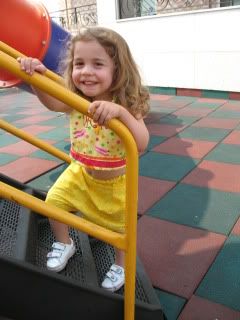 Originally I was going to make it plain but I must have been channeling
Patsy Aiken
because I embroidered Izzy's initials and put on two different ribbons onto the top.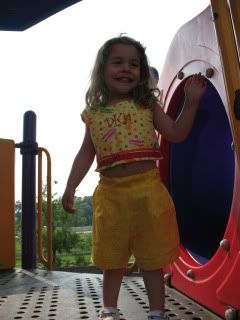 The shorts were the hardest pants I have ever attempted. The pattern called for a 4" zipper on the side, but I decided to put pockets on both sides and elastic in the waistband.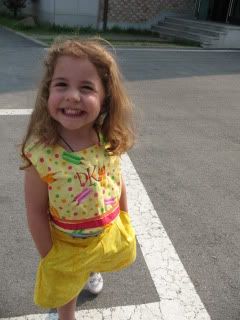 The top went together quickly and I really like it. But next time I will probably make it longer as I'm not sure how Mr. K. will feel about the belly button look.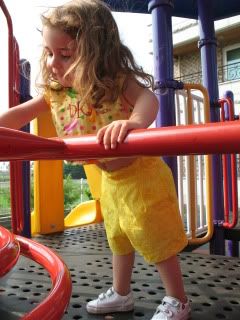 Instead of going my usual snaps I actually took the time to make button holes and hand sew on cute flower buttons.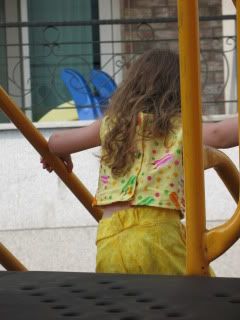 And a final gratuitous adorable shot.