The kids chose hot dog lunchables for their lunch on our recent trip to the
Samsung Children's Museum
in Seoul. We went last Tuesday with the play group. It was a lot of fun for everyone. My camera though was not happy with the lighting in the building.
There was a small exhibit detailing the history of Korea.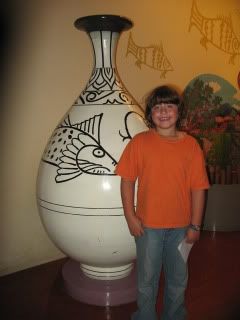 Next we went to the build a house exhibit. One of the most creative I've seen in a children's museum. There was a structure with lots of square openings for kids to place blocks of various sizes, "windows", and tiles. There were two cranes for hauling the blocks to the second floor and tubes to dump them back down again.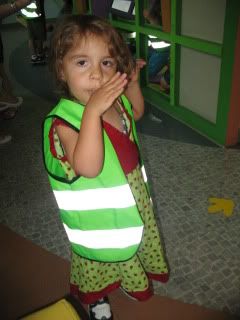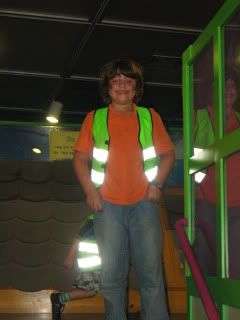 Another exhibit focusing on careers was based on the
Theory of Multiple Intelligences
. There was a dress up area representing a career in acting.
A space flight area and many others.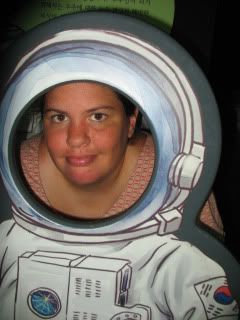 The rest of the second floor was taken up by a sound and music exhibit. The kitchen band room was a lot of fun!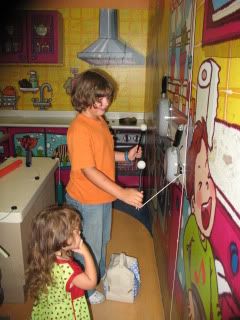 The third floor had exhibits on air, water, and the human life cycle.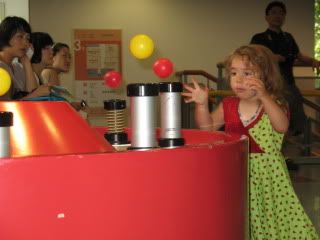 Also on the third floor was a "television studio" with lots of drums to bang on.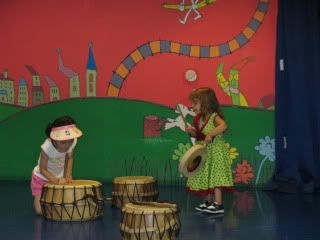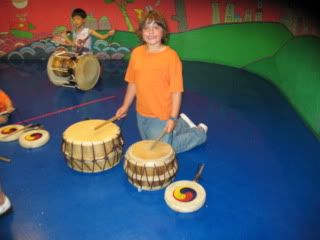 The fourth floor was about interactions between people and had a toddler play room.
I made the dress Izzy wore last summer but it is just fitting now.