September 1 I hosted a Not Back to School Party for the homeschool children on post. It was the first day of back to school for public school students. Instead of sitting behind desks we headed to the water park! It was great fun.
Learning to Share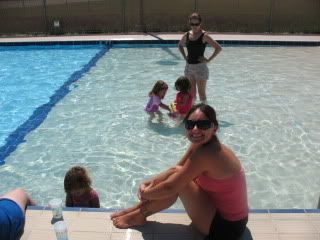 I like this photo because it shows off the fun parts of the park.
Defne with some friends.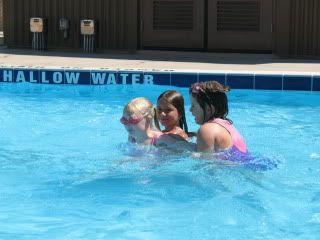 The cake.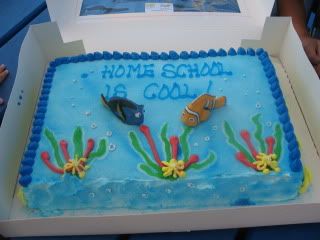 Some of the kids.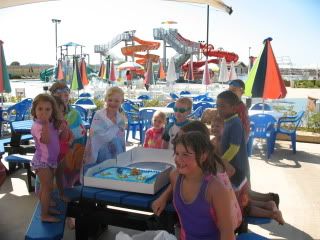 My kids swimming on a different day.